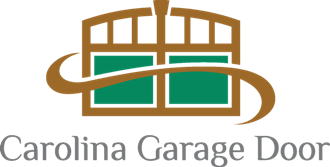 We have over 30 years of industry experience and offer the finest garage door materials in the region for both home owners and home builders alike. Our insulated garage doors save on your energy consumption each month, making them a solid investment in the first year alone. These doors add value to your home and improve curb appeal.
Need maintenance or repair services? We can repair broken springs, garage door openers, and squeaky door tracks. This type of maintenance should ideally be done twice a year, particularly in the winter where lubricants can get sticky and jam up the door. Keeping your springs properly adjusted helps keep your door aligned correctly so it sits straight and rises smoothly.
Carolina Garage Door also offers a variety of operations, keypads, and other accessories to keep your garage door at its best.
You'll never have to compromise quality to get a great price with us. Our doors are tough and are built to last, and we carry a low price guarantee. Customers can also rest assured that when we service or replace existing garage doors we always remove the old materials and haul them away.
We are a proud member of the National Home Builders Association. Carolina Garage Door serves the Triad area of NC, including Greensboro and Winston-Salem.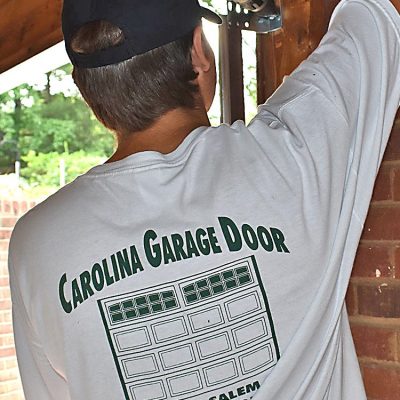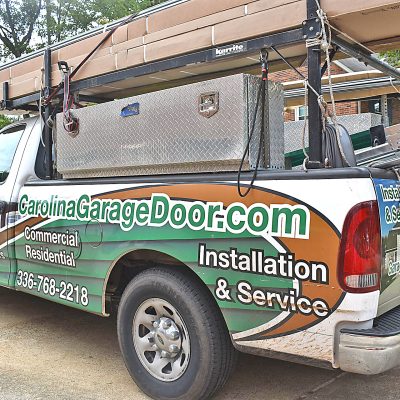 "They work fast, they really know what they are doing, answer questions professionally, clean up afterwards, and overall does a great job of selling garage doors. They have a bright future!"
"Just wanted to let you know that your technician did an excellent job installing our doors. He was also extremely polite. We like the doors a lot."
"Thanks for going above and beyond. I am very grateful for the discount. My garage door was broken for one week, I am so relieved to have it operating properly again. Thanks again for your kindness and consideration."
"I want to express my appreciation for a job well done and excellent customer service. From my initial phone call to installation, I was notified who would be coming to my house at what time of day before the job. The lady I talked to about an appointment was so knowledgeable, kind and helpful. Thank you very much for everything."